Labor Market Analysis – Industries with the Most Job Opportunities in Long Island
Navigating the job market can be a complex journey, especially in a vibrant and ever-changing region like Long Island, NY. However, knowing where the most job opportunities in Long Island are can make that journey a bit smoother. This analysis will shed light on the current labor market, focusing on key industries that are experiencing growth and offering job opportunities in Long Island.
Professional and Business Services
One sector standing out is the Professional and Business Services sector. It has witnessed an impressive job gain, with an increase of 5,200 jobs on June 2023 compared to June 2022. This positive change highlights a flourishing industry, benefiting not only job seekers but the economy of Long Island as well. For those with skills in management, marketing, or other professional services, this field may offer ample opportunity to build or continue a career.
Leisure and Hospitality
Hospitality and leisure aren't too far behind in offering some of the most job opportunities in Long Island. A healthy increase of 4,500 jobs in June 2023 compared to June 2022 has been recorded in this sector. Whether it's working at one of Long Island's famous beaches or the bustling hotels and restaurants, opportunities are available for individuals who have a knack for providing quality service and a pleasant experience for guests and tourists.
Private Education and Health Services
The growth in the private education and health services sector has been notable as well. This sector has gained jobs, with an increase of 4,300 jobs on June 2023 compared to June 2022. With diverse opportunities in educational institutions and healthcare facilities, this sector reflects a growing need for professionals in these fields on Long Island.
Other Services
The "Other Services" sector has also shown job gains, with an increase of 1,400 jobs on June 2023 compared to June 2022. Although this category may seem broad, it includes various occupations such as maintenance, personal care, and non-profit work. It's a testament to Long Island's multifaceted economy and the opportunities it offers to a wide range of skill sets and interests.
Mining, Logging, and Construction
Although the Mining, Logging, and Construction sector has experienced some fluctuations, it added 1,300 jobs in June 2023 compared to June 2022. These fields often require specific skills and training, and those with the right qualifications may find rewarding careers in this area. Despite some ups and downs, the sector continues to contribute to the employment landscape on Long Island.
Looking Beyond the Obvious
It's essential to emphasize that these industries may not represent an exhaustive list of all job opportunities in the Long Island region. The job market can vary over time, and as mentioned earlier, it's wise to consult up-to-date sources such as local job boards, career fairs, and employment agencies for the most accurate and current information on job opportunities in Long Island.
By looking at these growing sectors, one can see a promising trend in Long Island's labor market. But the exploration shouldn't stop here. Seekers of opportunities in Long Island should keep an open mind and a vigilant eye on other emerging areas that may not yet be as prominent.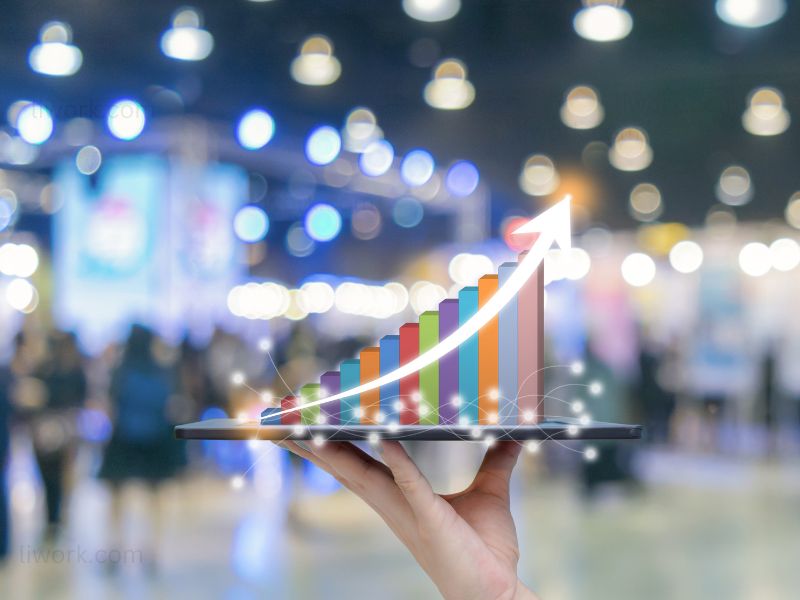 Utilizing Technology to Find Opportunities
In today's digital age, job seekers must harness the power of technology to discover where the most job opportunities in Long Island are. Online job portals, social media platforms, job forums, and company websites are rich sources of information. Leveraging these platforms can give you a competitive edge, connecting you with employers and recruiters specifically looking for talents in Long Island.
Networking and Local Connections
Don't underestimate the power of local connections. Networking within Long Island's vibrant community can lead to unexpected opportunities. Attend local career fairs, industry meetups, or community events. Connecting with local professionals and companies can provide insider insights into Long Island's job market, leading to pathways that might not be evident through online channels alone.
Aligning Skills with Industry Demands
Identifying the industries with the most job opportunities in Long Island is just the beginning. Understanding the specific skills and qualifications required in these growing sectors can position you for success. Whether it's the technical know-how needed in the construction industry or the soft skills vital in hospitality, aligning your abilities with the industry's demands can make you a sought-after candidate in Long Island.
Education and Training Opportunities
Long Island offers a rich array of educational and training institutions. If you're looking to enter a new field or upgrade existing skills, consider exploring local colleges, vocational schools, and training centers. Courses and certifications tailored to Long Island's growing sectors can increase your employability and set you apart from the competition.
Keeping an Eye on Emerging Industries
While the provided data highlights the current growth areas, it's essential to remember that Long Island's job market is fluid. Emerging industries and technological advancements might lead to new fields of opportunity. Continuous research, staying informed about Long Island's economic news, and adapting to trends will keep you at the forefront of job opportunities in Long Island.
A Dynamic Landscape
Long Island's job market is as dynamic as the region itself. Its diverse economy offers opportunities across various sectors, from traditional professional and business services to the burgeoning technology scene. By understanding the landscape, utilizing modern tools, aligning skills, and embracing continuous learning, job seekers can find their niche in Long Island's thriving employment market.
It's not just about looking for a job; it's about finding the right fit, a career that aligns with your interests, skills, and Long Island's growing sectors. And though the journey might be filled with twists and turns, the vibrant opportunities in Long Island are worth exploring.
Conclusion
The vibrant labor market in Long Island offers a mosaic of opportunities across various sectors. From Professional and Business Services to Leisure and Hospitality, the growth in these fields highlights a promising horizon for job seekers. With technology, networking, education, and a keen understanding of the local market, anyone looking to explore the most job opportunities in Long Island can navigate this diverse landscape. The journey towards finding the right career in Long Island is filled with potential, reflecting the dynamism and resilience of a region that continues to evolve and thrive.
References:
NY 1. Labor Statistics for the Long Island Region
Five of nine private industry sectors gained jobs in June compared to a year ago — professional and business services (+5,200), leisure and hospitality (+4,500) …
Jefferson 2. 2022 Labor Market Snapshot of New York
Most jobs will require some training and are expected to range from bud tenders and construction workers to chemists, botanists and engineers. In an effort to.
Bls 3. Employment Projections Home Page
The Employment Projections (EP) program develops information about the labor market for the Nation as a whole for 10 years in the future.
Suffolkcountyny 4. EMPLOYMENT TRENDS
Non-farm Employment (Long Island in thousands)2. Total. 1,239.3 1,228.0 1,087.4. Natural Resources, Mining & Construction. 74.0. 72.1. 63.9. Manufacturing.
Newsday 5. Summer jobs hard to fill in Long Island's tight labor market
Summer jobs hard to fill in Long Island's tight labor market. Sophia Fritz of Port Jefferson Station works as a lifeguard at Splish.
Hofstra 6. Millennials in the Long Island Job Market
Table 8 presents employment figures for the Long Island workforce subdivided into three broad industry groupings. Following other recent research, I used. 2014 …
© 2016-2023 by LIWork.com, a LiVenture. All rights reserved. No part of this document may be reproduced or transmitted in any form or by any means, electronic, mechanical, photocopying, recording, or otherwise, without prior written permission of LiVentures.